Doctoral Student
M.Sc. Niklas Benner
Contact
TU Dortmund University
Department of Statistics
Chair of Business and Social Statistics
CDI Building, Room 122
44221 DortmundGermany
E-Mail: niklas.bennertu-dortmundde
Phone: +49 231 755 7925

Since September 2020: Doctoral Student at the Chair of Business and Social Statistics
Since September 2020: Doctoral Student at the RWI Essen
Since September 2019: Member of the Ruhr Graduate School in Economics
2016-2019: Research Assistant at the Chair of Monetary Economics (JLU Gießen)
2014-2019: Studies of Economics at the Justus-Liebig University Gießen
Master Thesis: Disargeement about Monetary Policy in the EMU - A NLP-based Approach
Member of the Dortmund Center for data-based Media Analysis (DoCMA).
Natural Language Processing

Sentiment analysis
Text classifikation
Topic Modeling

Machine Learning
Economic policy
Central bank communication
Python Block Course (Summer 2022, Winter 2021/22)
Bayesian Econometrics (Summer 2021)
Machine Learning for Economic Data (Winter 2020/21)
Location & approach
The facilities of TU Dortmund University are spread over two campuses, the larger Campus North and the smaller Campus South. Additionally, some areas of the university are located in the adjacent "Technologiepark".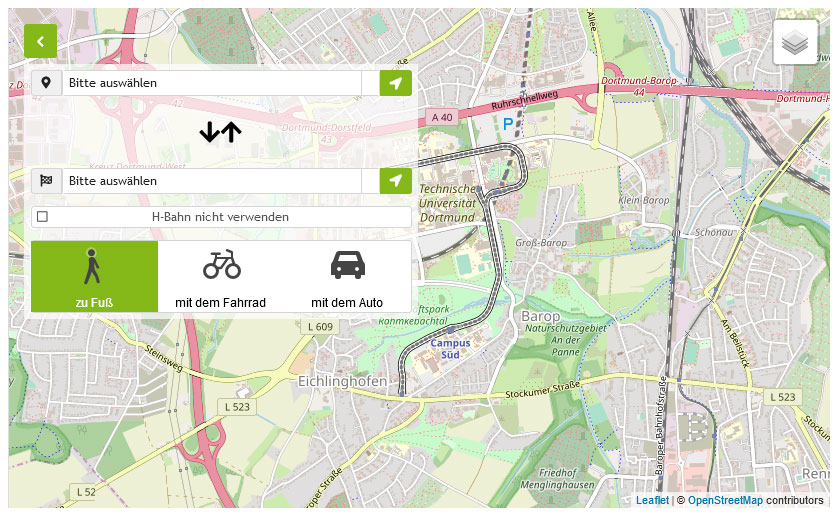 Zum Lageplan