On this page you find open theses to be supervised by the Chair of Economic and Social Statistics.
The modelling of real-valued (univariate or multivariate) time series data with autoregressive (AR) models is a classical approach and has been used for decades. However, the use of autoregressive models is still favoured in practice, because AR models are flexible, they allow for a nice interpretation and the AR coefficients are easy and explicitly estimable. In contrast, when dealing with serially dependent integer-valued data (i.e. count data), an autoregressive modelling is not straightforward as classical AR models do not respect the integer-valued range. To remedy this, for (non-negative) integer-valued data, i.e. count data, so called integer-valued AR (INAR) models are often used, which are still of autoregressive nature, but respect the integer-valued range by incorporating a so-called thinning operation. These models are still easy to estimate and nicely interpretable, but the parameter range is more restrictive in comparison to the AR model. Whereas the literature that investigates both models separately is huge, the literature lacks a unified approach to model jointly real-valued and integer-valued time series in an autoregressive way.
In this thesis, the goal is to investigate how real-valued and integer-valued time series can be jointly modelled using an autoregressive way such that
The corresponding ranges, i.e. the real line and the integers, respectively, are respected by the modelling approach.
The famous Yule-Walker equations hold, which leads to simple and explicit estimators for the autoregressive coefficients.
The range of the AR model parameters is not restricted and ideally coincides with that of a classical vector autoregressive model.
Literature:
Brockwell, P.J. and Davis, R.A. (1991). Time Series: Theory and Methods. Springer, New York.
Jentsch, C. und C. H. Weiß (2019). Bootstrapping INAR models. Bernoulli 25(3), 2359-2408.
Kim, H.Y. and Park, Y. (2008). A non-stationary integer-valued autoregressive model. Statistical Papers 49(3):485-502.
Weiß, C.H. (2018). An Introduction to Discrete-Valued Time Series, 1st edn. Wiley
If you are interested in writing this thesis, please contact Prof. Dr. Carsten Jentsch.
To top of page
Location & approach
The facilities of TU Dortmund University are spread over two campuses, the larger Campus North and the smaller Campus South. Additionally, some areas of the university are located in the adjacent "Technologiepark".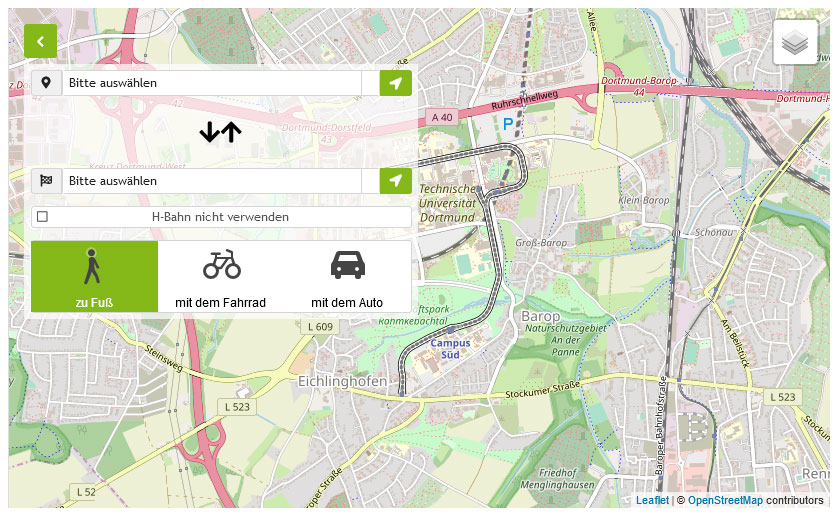 Zum Lageplan